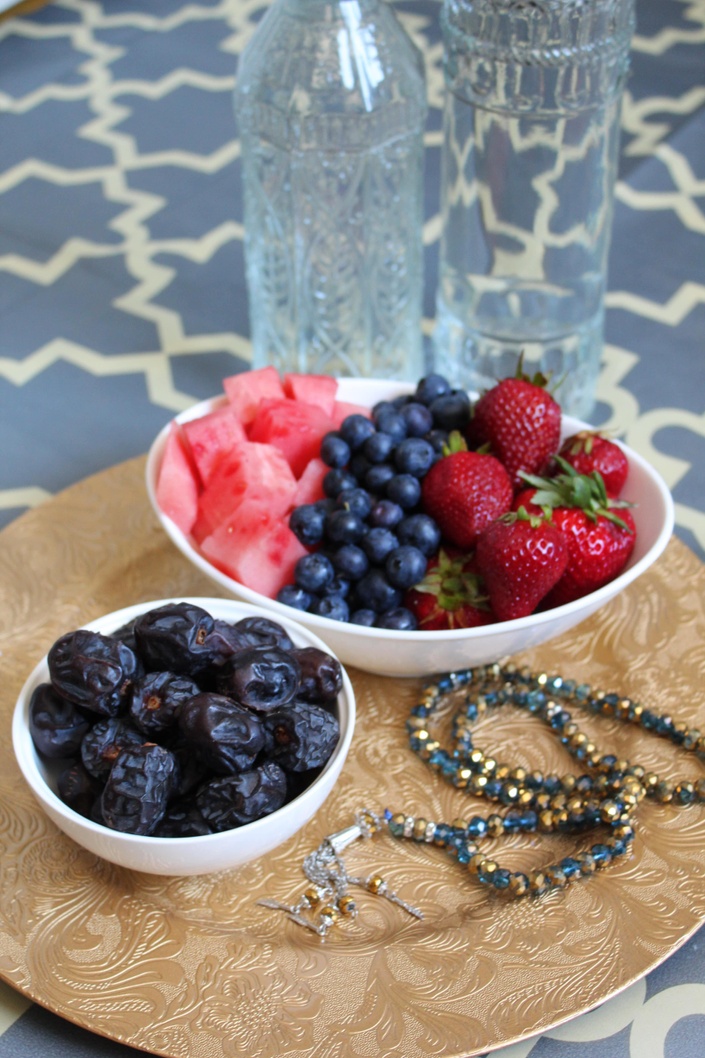 The Ramadan Prep Program
Have the Healthiest and Most Energized Ramadan Yet!
Is this what your past Ramadans have looked like?
You gain weight after 30 days of fasting

You can barely keep our eyes open after 12PM (especially at work or school)

You eat the wrong foods at suhoor and by the time you wake up to start your day, you are already starving

You get hungry and overeat at iftar, feeling bloated and exhausted an hour later

You start the month strong and motivated with many spiritual goals, but then find it hard to follow through by the middle of Ramadan because your energy levels are so low

You can't do as much as ibadah as you would like because you are SO TIRED
If any of these sound like you, know that this Ramadan doesn't have to be the same.
See the amazing thing about Ramadan is, unlike any other "diet", you don't have to worry about willpower. You won't break your fast no matter what, but you would break a diet a couple of days or weeks in.
So, since we all have the willpower aspect covered, applying some key principles can help you feel more energized this Ramadan. And hey as a bonus, you will lose weight too!
The Ramadan Prep Program will:

Get you feeling more energized throughout your fast, so that you have more energy for things that matter like ibadah
Help you finally lose weight during Ramadan that will carry over after the month as well
Get rid of the aches and pain most feel while having to stand long periods of time during taraweeh
Teach you how to eat in an optimal manner at suhoor and iftar, whether you want to follow a strict meal plan or will be eating most of your iftars in social settings.
Provide you with the exact exercises to do during Ramadan and also information of when and what is the best form of exercise during Ramadan.
The Ramadan Prep Program includes:
Four Weekly Masterclasses: These masterclasses will be live, covering fundamental aspects of fasting to transform your Ramadan including nutrition, fitness, routine-setting, as well as a chance for you to ask questions you may have regarding your specific situation.
Weekly Workout Videos: You will receive 3 workout videos weekly to help increase your energy and fitness levels before Ramadan starts.
Weekly Nutrition Challenges/Guidance: In order to prepare your body for Ramadan, you will be receiving specific nutrition related tasks to complete each week. You will not have to commit to an extensive meal prep if you don't want to, as these are designed to help your body prepare for long fasting days regardless of your lifestyle.
Weekly Checklists to Prepare for Ramadan: In order to optimally prepare for Ramadan, you will be receiving weekly checklists to complete 4 weeks, 3 weeks, 2 weeks, and 1 week prior to Ramadan starting. No more waiting until the weekend before Ramadan starts to try and get everything prepared! These checklists will cover aspects such as nutrition, fitness, surroundings, and spiritual.
Access to Facebook Support Group: For the 4 weeks before Ramadan starts, you will be actively taking part in masterclasses, completing workout videos and nutrition challenges, as well as working through your checklists. During this time, you will have access to Belal and I as well as other members of the program preparing for Ramadan. BONUS: During Ramadan, if you are struggling with a certain aspect of fasting, you can post in the group so that we can help you overcome your obstacles and help optimize your fast.
Bonus #1 - The Healthy Ramadan Guide: You will receive a FREE copy of The Healthy Ramadan Guide mailed to you. This is the only comprehensive print edition book of its kind that includes a full meal plan and workout program to follow in Ramadan (value of $39.99 USD).
Bonus #2 - Breastfeeding and fasting Masterclass:

If there are breastfeeding mamas that join this program, I will be hosting a special masterclass that will help you fast more days during Ramadan without compromising your milk supply.
This program is valued at well over $1500, but you can join for only $197 USD!
Your Instructor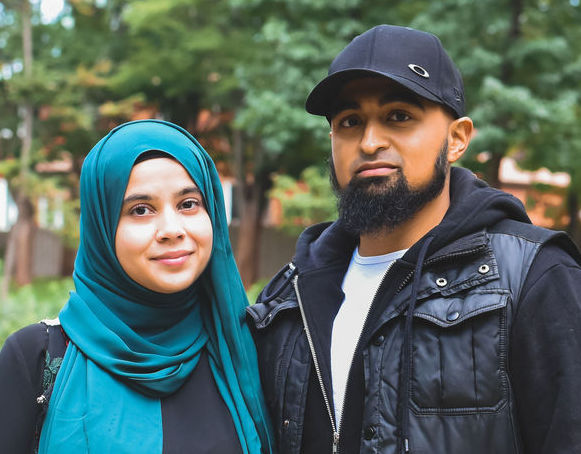 Belal and Nazima are a husband and wife team dedicated to helping Muslims live a healthier lifestyle.
Nazima Qureshi is a Registered Dietitian and Ramadan Nutrition Expert who specializes in working with Muslim clients and providing nutrition guidance that is culturally sensitive.
Belal Hafeez is a Personal Trainer and a Ramadan Fitness Expert who focuses on helping Muslim men become stronger, lose weight and feel young again.

In the past 3 years, Nazima and Belal have helped hundreds of people improve the way they fast during Ramadan and can't wait to assist you too!
Frequently Asked Questions
When does the Ramadan Prep Program start and finish?
The program starts on March 8th 2021. You will have weekly masterclasses, tasks, exercises, and worksheets to complete until April 5th. You will have access to a support group from the beginning of the program until the end of Ramadan. During the month of Ramadan, there will be no active classes or tasks, but you will be able to ask questions in the support group if you are experiencing challenges while fasting. You will have a copy of The Healthy Ramadan Guide to follow during this month.
How long do I have access to the program?
After enrolling, you will have access to the program for two months (one month before Ramadan and during the month of Ramadan).
What if I am unhappy with the course?
We would never want you to be unhappy! If you are unsatisfied with your purchase, contact us in the first 7 days and we will give you a full refund. If a refund is issued, you will not receive a copy of The Healthy Ramadan Guide.
Can I lose weight by following the guidelines in The Ramadan Prep Program?
The interesting thing about fasting during Ramadan is that there are some similarities to intermittent fasting. This means that there is potential to not only lose weight but also experience health benefits from fasting! Unfortunately, many people have been fasting all wrong for years, which often results in weight gain and low energy levels after 30 days of fasting. Our goal is to change this!
I am very busy with ______________ (insert: work, school, kids, life), will I have enough time to participate in this program?
Here's my question to you: You still plan on fasting regardless of your busy schedule right? So why not fast in a way that allows you to have more energy so you can optimally balance your daily obligations, fasting, and ibadah. This program is designed to help making fasting easier and minimize the low energy levels, bloating, difficulty focusing, caffeine withdrawal etc. We get that your busy and that's exactly why this program was developed!
Is the program for me if I have a health condition and I want to fast?
Yes, Nazima is a Registered Dietitian with experience helping not only clients optimally fast but also helps other health professionals better support their fasting clients. If you have a health condition that is making you concerned about fasting, send Nazima an email once you sign up and she will either do a bonus masterclass to cover health conditions or assist you one on one (depending on how many people have similar conditions). You should also you speak to your Doctor to get an idea of what his/her recommendations are around fasting with your health condition.
Do I have to meal prep and follow a strict meal plan to make the most out of Ramadan?
The Ramadan Prep Program is very different than any other programs Belal and Nazima have offered. Since there is a highly social aspect of iftars, this means you may or may not be preparing your own iftars. You will be provided with guidance on how to eat optimally regardless if you plan on meal planning or not. If you do decide to do majority of the cooking during Ramadan, you will be receiving a copy of The Healthy Ramadan Guide, which is a comprehensive meal plan!
Can I workout during Ramadan?
Belal will be providing you with both exercises as well as other foundational exercises you can do during Ramadan. With that being said, each individual has a different capability on how much and whether they can exercise. We will utilize the month before to identify the optimal way for you to exercise. You will be receiving a copy of The Healthy Ramadan Guide, which includes a full workout program.